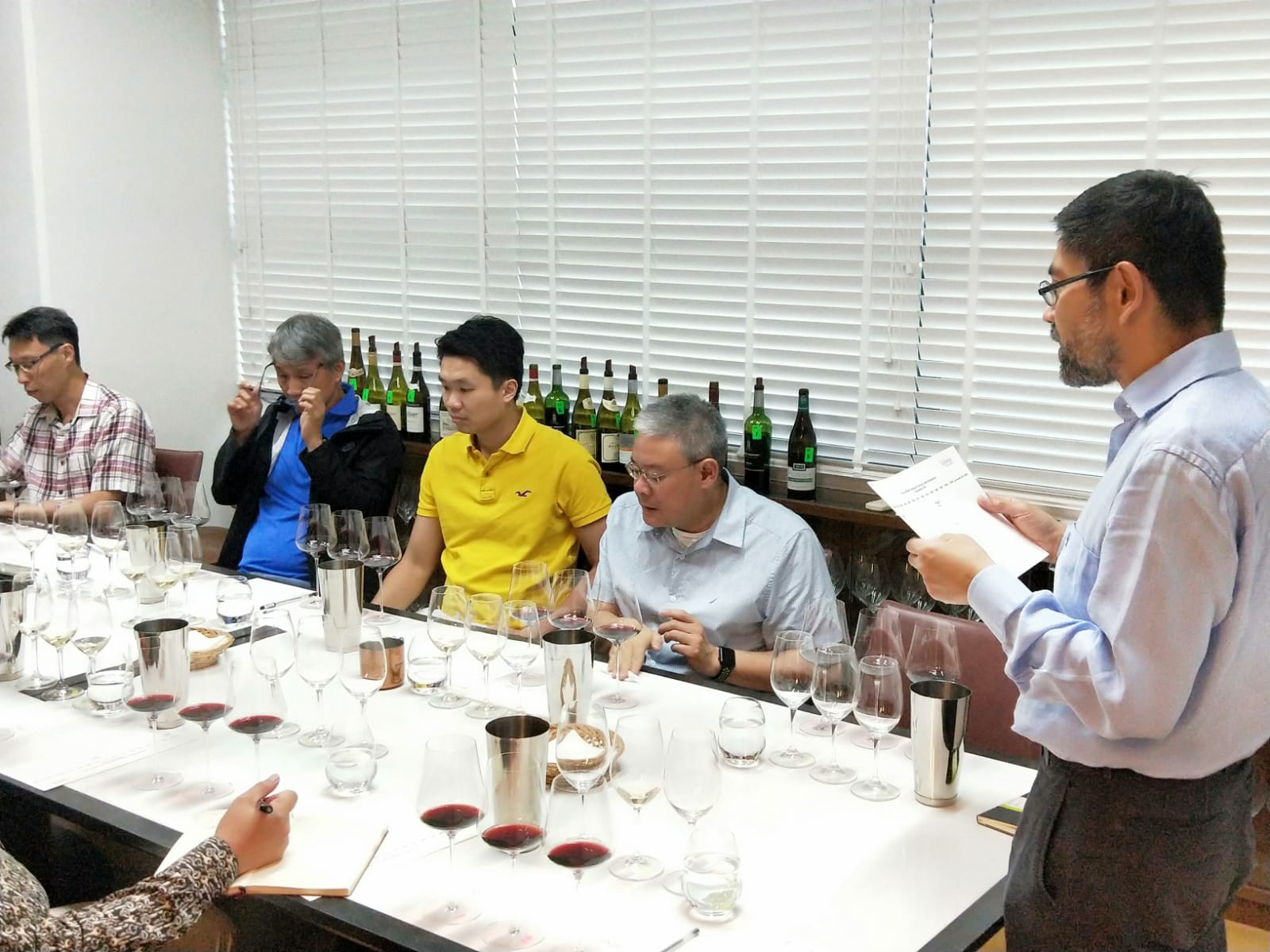 WSET Course Singapore (Taberna Wine Academy)
The Wine & Spirit Education Trust (WSET) is the largest global provider of wine, spirits and sake qualifications. Globally recognized as the international standard in wine and spirit knowledge, WSET offers qualifications applicable for both professionals and enthusiasts.
WSET Course Approved Programme Provider & Grants Available
Taberna Wine Academy is an Approved Programme Provider for WSET in Singapore.
Government grants for WSET course are available for Singaporeans and PRs. Click here for more information about the grants available.
WSET Level 1 Award in Wines
For individuals new to wine study, this qualification provides a hands-on introduction to the world of wine. You'll explore the main types and styles of wine through sight, smell, and taste, while also gaining the basic skills to describe wines accurately, and make food and wine pairings.
WSET Level 2 Award in Wines
This qualification is intended for beginners wishing to learn about a wide range of wines or those seeking to build on the introductory knowledge gained with the WSET Level 1 Award in Wines. You will gain knowledge of the principal and regionally important grape varieties of the world, the regions in which they are grown and the styles of wine they produce. Through a combination of tasting and theory, you'll explore the factors that impact style and quality and learn how to describe these wines with confidence.
WSET Level 3 Award in Wines
For individuals seeking to delve deeper into the world of wines, this qualification is designed to provide a thorough understanding of the factors which account for the style, quality and price of the principal still, sparkling and fortified wines of the world. Upon completion, you will be able to assess wines accurately and use your understanding to confidently explain wine style and quality.
Looking for a Wine Appreciation Course? Customised Corporate Wine Courses Available.
A very warm welcome to Taberna Wine Academy! Here at Taberna Wine Academy, we put a lot of thought when planning our courses, which are directed at professionals and the consuming public alike. We got to make the complex easy to understand!
Our courses are designed according to the level of experience or knowledge a person has when it comes to wine. We will plan many different kinds and types of courses, each suited and according to the level of proficiency of that person.
Taberna Wine Academy is also very happy to customize courses for corporate clients and groups of private customers.
We are pleased to announce that we are now a WSET Approved Program Provider offering WSET Levels 1 to 3. For more information, please email jacq@wineraptor.com